Hart in the Caribbean
Hart served in Grenada as legal advisor to the People's Revolutionary Government of Prime Minister, Maurice Bishop and subsequently became the Attorney General in May 1983, a post he held until the United States' invasion in October. He also served in other Caribbean countries - practicing as solicitor in the Turks and Caicos and Cayman Islands and also representing trade unions in Antigua and St. Kitts at Commissions of Inquiry in 1951, 1960 and 1962.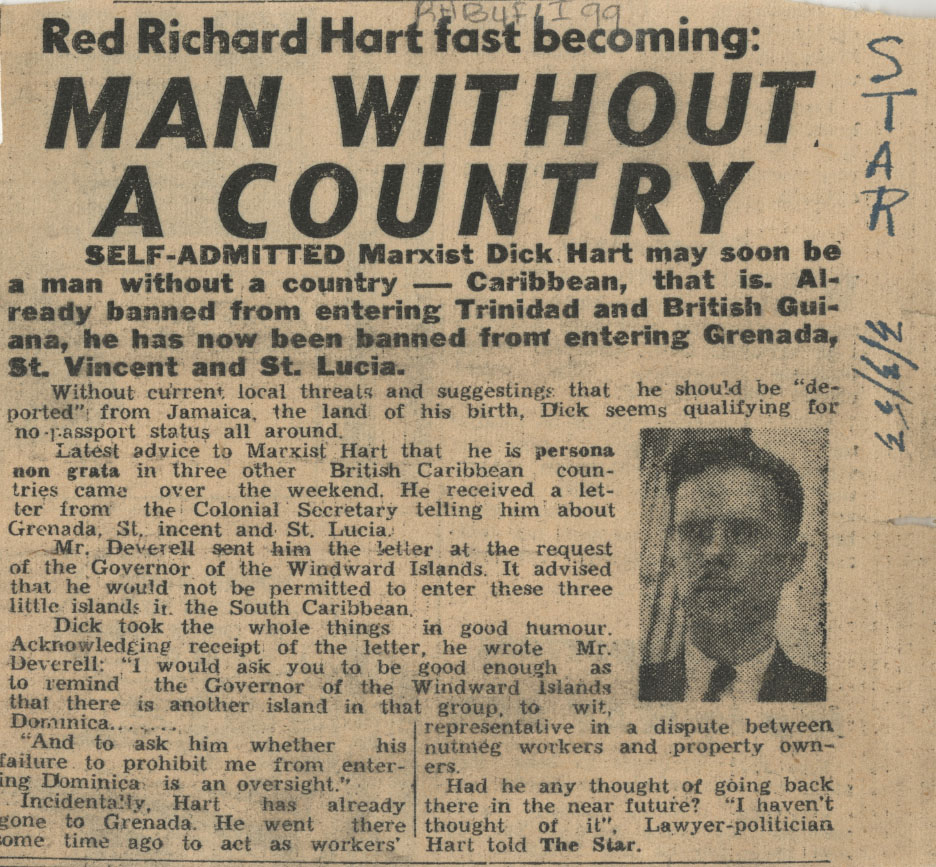 After the failure of the People's Freedom Movement, Richard Hart relocated to Guyana where he worked as editor of The Mirror newspaper, from 1963-1965. Additionally, he spent much of his time in Guyana undertaking extensive research into the life of the Arawak Indians, assisted Canon John P. Bennett in the writing and publication of an Arawak-Indian Dictionary. He also worked closely with Cheddi Jagan, an anti-colonialist leftist and Prime Minister of Guyana from 1961 to 1964.