Nuttall's Early Years: 1842-1879
Born January 26, 1842 at Clitheroe in Lancashire to James and Alice Nuttall, Nuttall spent most of his early years in Yorkshire.
Nuttall's father, James, a Wesleyan Methodist, was 'a man of strong character and of great natural ability, qualities which he transmitted to his children.' He was a business man and Nuttall learnt a lot of practical skills by helping his father run the business such as accounting, building and construction.
Nuttall's father discouraged him from pursuing higher education preferring that he learn more practical skills and so by 1856 he was sent to Bolton where he managed the farm called New Ing.
By 1859 Nuttall, at the age of 17, began preaching at the Wesleyan chapel. His reputation as a preacher increased considerably and his preaching activities were brought to the attention of the Chairman of the Wesleyan Society.
By 1860 he wished to be engaged in 'mission work amongst the heathen. He eventually wrote to the Rev. Dr. Osborn, the secretary in London of the Wesleyan Missionary society, requesting to get involved in mission work in Fiji in order to preach the gospel 'to the heathen, and especially the savage Fiji Islanders'.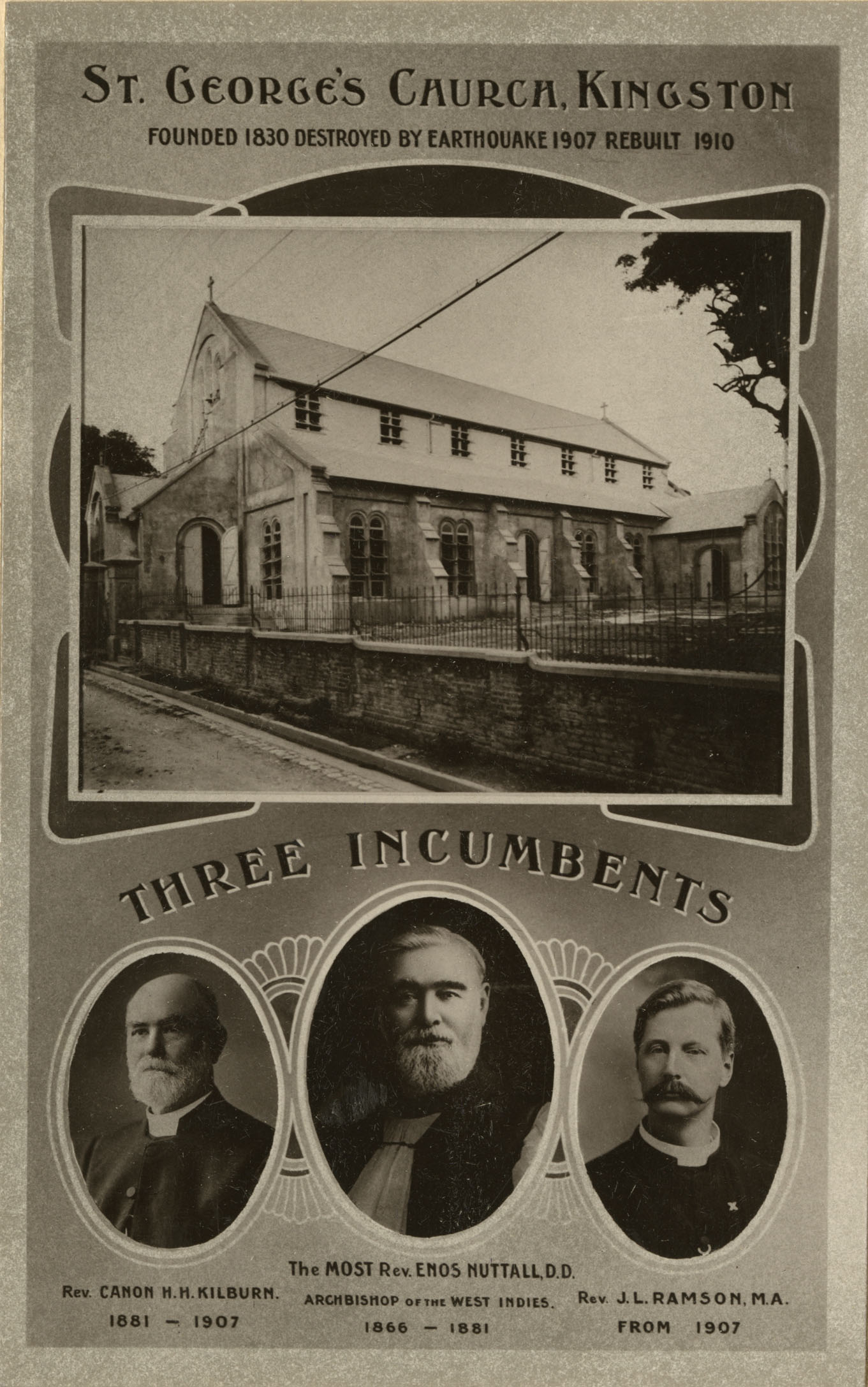 In November, 1862, Nuttall was asked by Rev. Osborn to go to Jamaica, instead of Fiji, in response to the "great, and in some respects mischievous, excitement all over the island in connection with a revival"
Nuttall then set sail for Jamaica at the age of 20 years old and he landed on December 21, 1862.
From 1863 - 65 Nuttall served as a lay missionary for the Wesleyan Missionary Society in Kingston. There is not much record of Nuttall's work as a lay missionary for the Wesleyans but it is said that he formed the Young Men's Association for Literary Culture and it is said that he signed his name on the "Address from Dissenting Ministers and Missionaries" to Governor Eyre, dated January 24, 1866.
Nuttall left the Wesleyan Missionary Society in 1865 and joined the Anglican Church in January 1866.
He was an instrumental figure in reorganizing the Church of England in Jamaica following the disestablishment in 1870 when the Church of England in Jamaica was no longer supported by the colonial government.
In April 1867 Nuttall married Lillian, the youngest daughter of the late Rev. Philip Chapman, a Wesleyan Missionary. The union produced 5 children: Ernest, Clare, Charles, Alice and Isabel. Alice passed away December 1870 at only 7 months old. Nuttall and his family eventually took up residence at Belmont in Stony Hill.