Bobby Ellis
A known graduate of Alpha Boy's School, Bobby Ellis proved himself to be an outstanding Musical Arranger and played a great part in shaping Reggae's history. He recorded his original compositions at Studio One in the 1960's and remained one of the most requested trumpet players who worked with artistes like Bob Marley and the Wailers on "Lonely Feeling", "I've Got to Go Back Home" by Bob Andy and "There's a Reward" by Joe Higgs. In fact, for ten years he toured and recorded on multiple Burning Spear recordings and worked with Jamaican music greats such as Toots and The Maytals.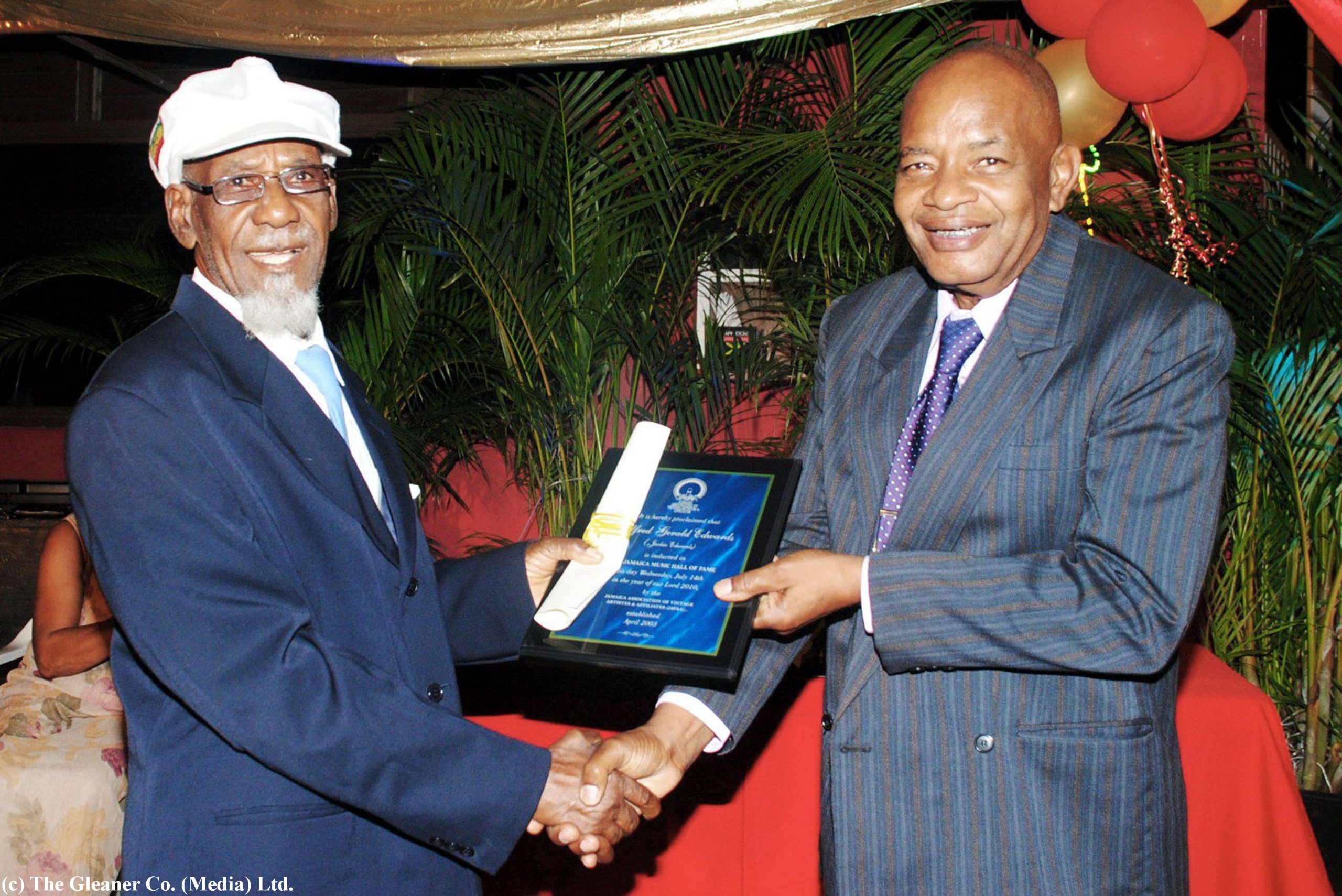 Veteran Trumpeter Bobby Ellis receives plaque for Jackie Edwards from Dwight Pinkney
In 1974, he was a senior member of the Black Disciples Band that played on Burning Spear's acclaimed Marcus Garvey album. Additionally, he arranged the horns on the title track "Slavery Days" for Bunny Wailer's classic 1976 album, Blackheart Man.
Ellis was among several top Jamaican musicians who played on renowned jazz flautist Herbie Mann's Reggae and Reggae II albums in the early 1970s. He was recognized for his contribution to Jamaica's music and was awarded the Jamaican Order of Distinction in 2014. Ellis passed away in October 2016.