1945 - 1955
"I will arise and go again to my fair Tropic Isle and sit beneath the palm trees that there forever smile...,"
- Excerpt from "Nostalgia," from The Moth & The Star
Towards the Stars, a collection of poetry, was published in 1945
In 1945 Una Marson left England for a visit to the Caribbean and the United States, after which she returned to England.
She returned to Jamaica in 1946 and was admitted to the Bellevue Hospital for exhaustion, stress, fatigue and overwork; she recovered by 1948.
In 1949 she was Editorial Director/organizing secretary of a printing project - the Pioneer Press. Its objective was to provide affordable publishing for Jamaican authors. Pioneer Press was financed by the Gleaner Company and under Una Marson's control. She served as General Editor from 1949-1953.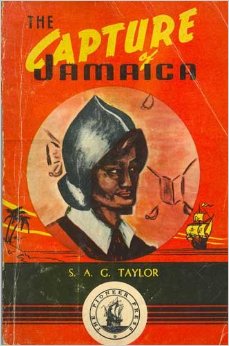 Vic Reid, novelist

Some titles published under Pioneer Press include:
The Capitals of Jamaica by Walter Adolphe Roberts
Buccaneer Bay by S.A.G. Taylor
Six Great Jamaicans by Walter Adolphe Roberts et al
Arawak Girl by H.G. DeLisser
Caribbean Anthology of Short Stories by E. Mittelholzer et al
Anancy Story and Dialect Verse by Louise Bennett et al
The Capture of Jamaica and Pages from our Past by S.A.G. Taylor
Maxie Mongoose and Other Animal Stories by Laurie Bird